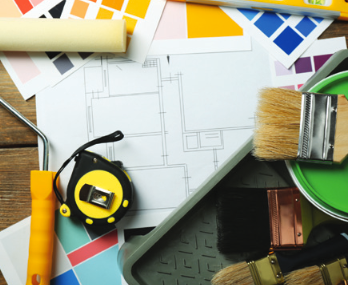 Last year, a survey conducted amongst real estate agents sought to identify renovations that might affect the resale price of homes across the country.
Aimed at helping owners decide about investing in a project when intending to sell in the near future, the survey revealed that some low-cost renovations had the best potential to stimulate an increase in return-on-investment upon resale. Of course, that is not to say that a seller should avoid expensive projects such as a kitchen remodelling or bathroom upgrade – because those renovations will likely attract more buyers.
Rather, homeowners should always be cautious about expecting a colossal uptick in their property value beyond its fair market value. It is also important that they consider how a home improvement will benefit their own lifestyle while they remain in their home. Meanwhile, if you're wondering how your next project might affect your home's market value, just ask. We could have a candid chat about the potential impact of your investment. Email, call or text today, 902-679-7701.